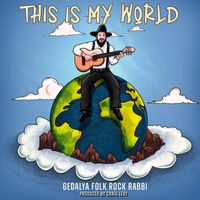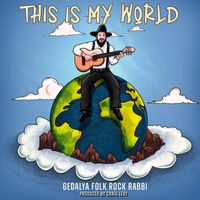 Have you ever thought to yourself, what can I do to make things better? Then you look around and it seems that everything's so out of control that there's nothing one can do.
But think about it! How did things get so out of control? It really started with something small, with one act or sometimes even one word. So why not start getting things going in a good direction with one action or a nice word.
The things we do also have a tremendous effect on the type of people we'll become. The world began with one person, you can be the one to make a brand-new world!
Lyrics
Life is good it's plain to see everything was made for me
The way it fits like a glove a present from The One Above

This is my world I can't walk away
This is my world I can make a change, I can make a change

Every night my soul goes up until the morning when I rise
I thank the Lord for another day it's good to be alive

This is my world I can't walk away
This is my world I can make a change, I can make a change

Every day I pray every child grows up to say
This is my world I can't walk away

Life is good it's plain to see with all its opportunity
To feel the sun, laugh and sing the mountains and the deep blue sea

This is my world I can't walk away
This is my world I can make a change, I can make a change